Using the extension
There are three ways to use the Rich URL extension:
Click (left mouse button) the extension button on the browser panel. Depending on the settings, this will result in:

to perform the default action
or display a menu with all available actions.

Right-click on the extension button and select the action to run in the context menu.
Select the required action in the context menu of the page. The context menu is called up by right-clicking anywhere on the page.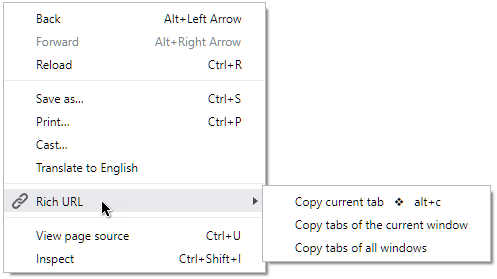 Read more about:
comments powered by

Disqus